Affiliation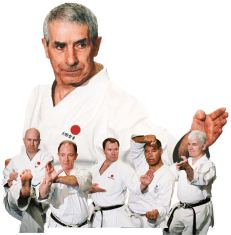 The Canterbury Shotokan Karate Club is affiliated to
The Karate Union of Great Britain (KUGB)
The KUGB is one of the largest & oldest established martial arts associations in the UK, with about 7000 members.
The KUGB has a strong administrative and training structure with full time officers and a minimum of politics. Senior personnel include Sensei A.Sherry 9th Dan.
In the KUGB system, it usually takes about 5-6 years of regular training (at least twice weekly) to gain a black belt (Sho Dan), though it can be achieved in an absolute minimum of 3 years.



Please Click above to join our group